Taj Hotels: The Icons Of Modern Lifestyle!
14.07.2014 18:30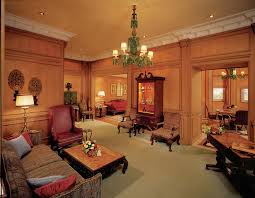 Taj Hotels | Image Resource : india-incoming.in
'Taj' a common and a very influential name in the hotel chains of India, these are indeed the finest hotels of the country. Managed by the Tata Sons group, the Taj Hotels are acclaimed all over the world for their excellent hospitality services.
Remembered for its grandeur and splendid charm, these hotels are loved for their exemplary packages. A palatial asset of India, Taj Resorts and hotels can be seen in almost all the major metros and tourist destinations of the country.
With A Lot Of Radiance And Lustre, Taj Hotels Are At Its Best!
Well trained workforce of these hotels are the masterminds of ideal hospitality available on board. Offering people from all over the world an ultimate package to accommodate themselves, this would be the finest destinations in the entire country to stay at.
The package includes a lot of love and care apart from lavish settings, luxurious ambience, royal architecture, lustrous rooms, tasteful atmosphere and rejuvenating relaxation. These hotels are marvellous creations of the mankind.
A place where the land ends stands an elegant property, The Taj Land Ends, Mumbai. Again, the finest hotel of the city, this hotel is a piece of brilliance. With radiant rooms, marvellous architecture, modernity, luxury and lavishness, this place is a classy abode.
Featuring all modern amenities, the rooms of this hotel are loaded with electronic blinds, safe, hair dryers, air conditioners, Wi-Fi internet services, flat screen televisions, telephones, computer docks and much more.
Stay at the Taj and wear the Taj of supremacy!!
Kommentare